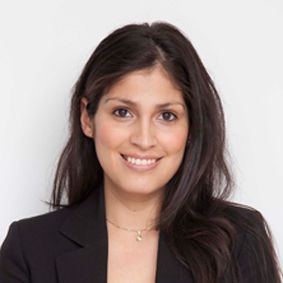 Today we sat down with our Key Account Manager Mary Nuñez to learn more about her.
1) What do you do as a Key Account Manager? What are your main tasks?
I have been hired to take the account for H&M, so I basically deal with H&M 8 hours a day! It is an extremely big project and I am really excited about it. We produce secondary packaging for them and we work with over 20 manufacturers across the world. Among all the other tasks, I have to make sure that the secondary packaging is delivered on time and that the products we deliver achieve the quality required from the customer. If any problem would occur, it's my responsibility to solve it. Luckily I have the best team!
With a big client like H&M we work in seasons, now we have almost finished with Season 5. We also have the so-called 'drops', which are orders for specific occasions, such as Christmas or Valentine's Day. Running assortment-orders is easier than running drops, since the last ones are projects for specific festivities and therefore they need more time and accuracy to be developed.
2) Which do you think are the most challenging aspects of your job?
I think the most problematic aspect of my job is when communication doesn't go the way it is supposed to go. Communication is important in any kind of job, but especially for us it is crucial. Every time I start working with a new manufacturer, I want to make sure that everything is clear from the beginning in order to avoid misunderstanding. It's always better to double check and be sure that every little detail is running smoothly, otherwise it can take a lot of time, energy and sometimes even money to sort out these kind of problems.
3) What was your previous working experience? What made you choose Swedbrand among other companies?
Before starting at Swedbrand, I was working for a PR company in London. The company was mainly focused on luxury cars. Even though overall it was a good experience, I didn't feel that that was my thing. I wanted to go back to 'my first love': cosmetics. Before moving to London I was indeed working as a Franchise Manager for a famous Swedish cosmetic company in Spain. That's where I learned everything about primary packaging. And when I saw that at Swedbrand they were looking for a Key Account Manager, I thought it could be a great opportunity for me.
4) You are Peruvian but you moved to Sweden when you were very young. Was it difficult for you to combine such different cultures?
Sweden is like home to me. I was so young when I moved with my family from Peru that I couldn't even feel the difference between the two countries. The only thing I remember is that my parents were stricter with me than my friends' parents, and that's due to the cultural difference between South America and Scandinavia. Two different worlds! Other than that, I couldn't really fell the gap. Of course I miss some aspects of Peru, especially food, the best one in the world! I don't care what the French and the Italians say! – She laughs.
Peruvian people have no filters; they speak their minds, whereas the Swedish find it more difficult to share their thoughts. However, despite my origins, I definitely feel more Swedish in my mind and my way of expressing myself. The thing that I love the most about Swedish people is that, even though at the beginning they can seem cold, once you gain their hearts, they are the best people in the world!
5) How is life in London? What do you like most about the city?
I'm in love with London! It's such an amazing city! Here you can meet people from all over the world. You can hear more than 300 different languages every day! Not to mention the different types of food, amazing! Of course I miss Sweden sometimes, but finally I feel like I'm home in London, and this is a city where I could definitely stay for a long time.
6) You used to work for a cosmetic company. Do you have specific make up tips to share with us?
Well, first of all, I drink a lot of water every day, I always make sure I have a bottle of water everywhere I go, even when I go to bed. You have to make sure you drink a lot to keep your skin beautiful and healthy. Moreover, I use creams and good products every day and I try to do a facemask per week. I really enjoy taking care of myself. Personally, I don't like foundation; I never use it because I prefer to look natural. I just use mineral powder; I love the effect it has on my skin. And, another tip: once you find a good product, stick to it. Even if it is a little bit more expensive, it is definitely worth it!
7) Which are your main hobbies? What do you enjoy doing in your free time?
I love doing pilates and yoga. I like anything that has to do with it. Now I found a really good gym here in London where I can do 'dynamic pilates', which uses the pilates principles with the help of special machines. It's good not only for your body, but also for your brain! After work, I really need to disconnect from all the stress accumulated during the day, I need to be in the moment. And this is definitely something that keeps me balanced and helps me find concentration. I definitely recommend it!
8) Have you ever lived in China? Would you like to have an experience in Asia one day?
I've been to China once and I have only visited Shanghai. It's an amazing city, but I don't think it could be suited for me. It's too different from what I'm used to, especially the mentality. I've realised there are a lot of challenges involved in working with Chinese manufacturers. I wish they could be a bit more flexible because in my job you really need to be as flexible as possible and try to solve problems even if they seem impossible to solve.
I will definitely go back to China one day, but just as a tourist.
https://www.swedbrand-group.com/wp-content/uploads/2016/10/Mary.jpeg
283
283
Alessandra Ruggeri
https://www.swedbrand-group.com/wp-content/uploads/2016/07/swedbrand-group-logo-small.png
Alessandra Ruggeri
2016-09-27 07:54:19
2016-10-07 02:04:47
A CHAT WITH MARY