There is nothing like waking up in the morning to the wonderful smell of coffee!
Coffee is the most popular beverage in the world with more than 400 billion cups consumed each year. It is also the most popular drug in the world since it contains caffeine, the stimulant that gives you that "lift". It is grown in more than 50 countries in South and Central America, Asia, Africa and the Caribbean, and after oil, coffee is the world's second-most-valuable commodity exported by developing countries.
Scandinavia boasts the highest per-capita coffee consumption in the world: on average, people in Finland drink more than four cups of coffee a day.
But coffee doesn't only have the ability to keep us awake longer. As studies show, it can also "heal" our body. A study done by a Swedish University showed, for instance, that drinking coffee reduces the risk of breast cancer. And according to another study, this time from the renowned Harvard University, drinking 6 cups of coffee a day reduces the chances of getting sick by 60%.
Coffee usually comes in nice and sophisticated packaging; here is a list which showcases some of the best designs that capture the essence of the most beloved "pick-me-up."
Zoégas Coffee Packaging Designed by DDB Stockholm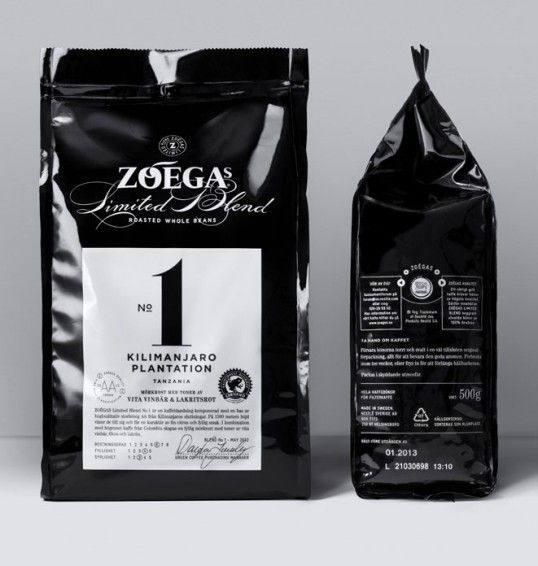 Zoégas is a Swedish coffee company founded in the 1800s that specializes in dark roasted coffee. Limited Blend No. 1 is imported from Tanzania and its design is created to stand out among competitors, generate interest as a limited edition premium series, and enhance Zoégas position as being the best in development of new blends and compositions.
Tiempo Coffee Packaging Designed by Boheem Design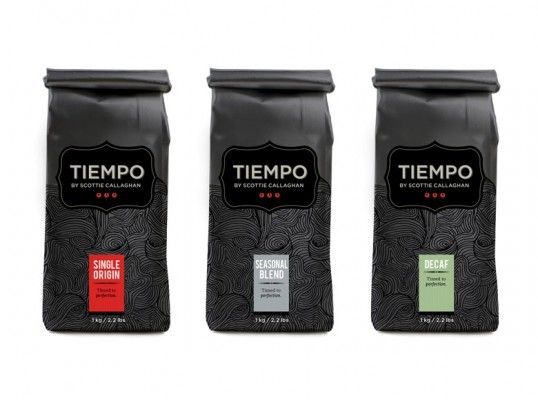 Tiempo is a coffee brand created by world champion barista Scottie Callaghan and endorsed by Sydney's Belaroma Coffee. The Tiempo packaging, using a spot varnish, combines rustic, uncoated finishes with smooth, polished textures. The result is a personalized and unique design, which expresses warmth, quiet, and sophistication.
Ital Caffé Coffee Packaging Designed by Ingeni Gràfic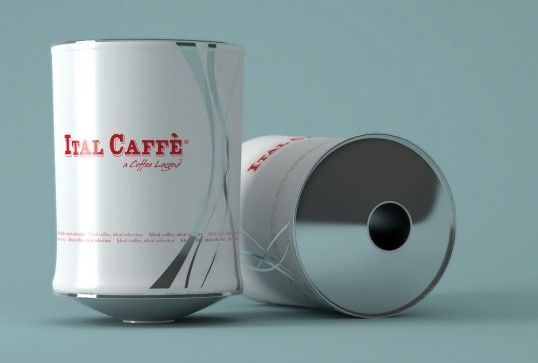 This Coffee tin is designed to be pure as the coffee inside. Its designers played with colours that are not always associated with coffee. The main ink has a mask showing the quality of the tin material while at the same time playing with different kinds of reflections.
Device Printshop Coffee Packaging Designed by Shane Cranford 
Device Printshop is a public access letterpress and screen-printing studio located in Winston-Salem, North Carolina. The burlap bags used for shipping unroasted beans inspired the packaging for the concept. The bags were screen-printed using a unique blend of thickened coffee and dye. Hang tags were letterpress printed and stamped.
Shokoladnica Coffee Packaging Designed by Grisha Sorokin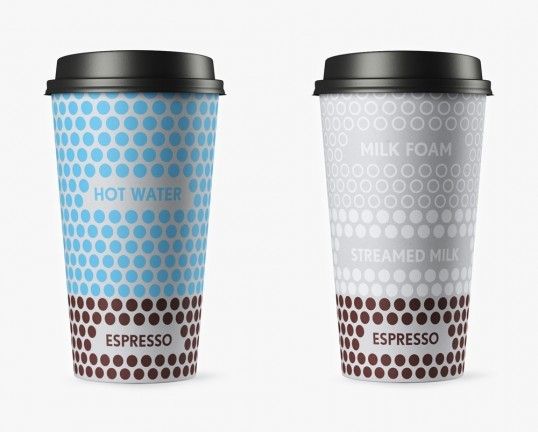 Packaging for coffee take away cups. The ingredients of each drink are illustrated on the cup to show that Shokoladnica provides quality coffee with deep knowledge of the best practice.
CIELITO ® Coffee Packaging Designed by Cadena+Asoc. Branding 
http://i1044.photobucket.com/albums/b447/Swedbrand/ag5kw5j92lkneiptom8x_zps5plf9yqz.jpg
CIELITO ® is a Latin American reinvention of the coffeehouse experience. A place that surprises, comforts and engages all senses through its space, aroma, taste, color, and histories.
Hello Coffee Packaging Designed by Family Design Co.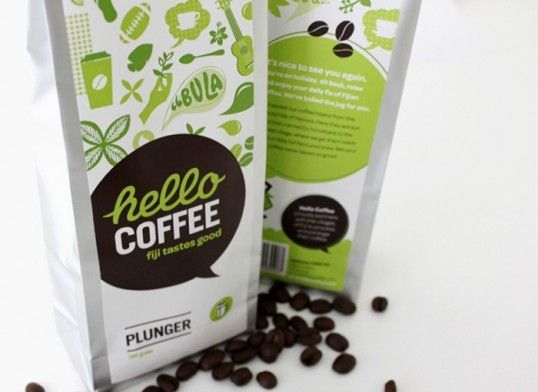 Family was approached by a not-for-profit organization that is helping the villages of Fiji to produce and package their coffee from local Fijian villages. The result: they came up with the complete package – brand name and story, positioning, unique look and feel, cultural cues and personality. The concept "Hello Coffee" came to life with the idea that a real coffee drinker loves their daily brew so much they could almost speak to it!
Jimmy's Iced Coffee Packaging Designed by Interabang 
http://i1044.photobucket.com/albums/b447/Swedbrand/bkmezc2mvrqfs8g3efhh_zpsidpd26dj.jpg
Jimmy's mission is to bring proper off-the-shelf iced coffee to the people of the United Kingdom and beyond. Launched in Selfridges and Harvey Nichols first and then rolled out across the UK's supermarkets, shops and festivals.
Nutella – Esperienza Italia 150 Coffee Packaging Designed by ARC'S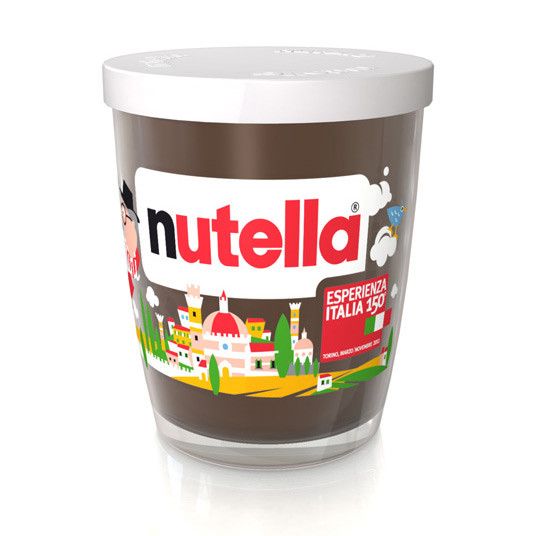 What is the nutshell of Italian excellence? And how can the beloved Nutella celebrate it? This was the starting point for the design of the limited edition of Nutella "Esperienza Italia 150". ARC'S has interpreted the project in four themes: arts (music, poetry, cinema), design, landscapes & architecture and historical topics. The result is a fresh and joyful dialogue between Federico Fellini and the famous Mocha for coffee, Rome and Venice and Garibaldi riding a Vespa!
Starbucks Coffee Packaging Designed by Starbucks & Lippincott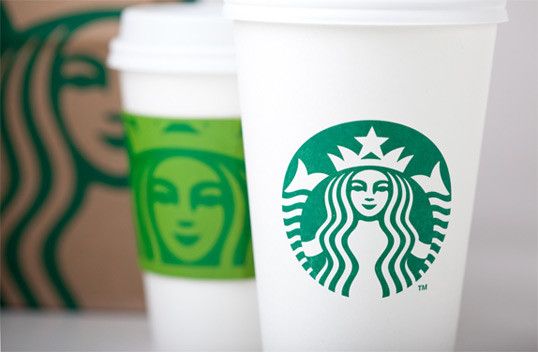 From the start, the 'Starbucks team' wanted to recognize and honor the importance of its iconic logo. So they decided to break down the four main parts of the mark — color, shape, typeface and the Siren. After hundreds of explorations, they found the answer in simplicity: removing the words from the mark, bringing in the green, and taking the Siren out of her ring. For forty years she's represented coffee, and now she is the star.
Student Work Coffee Packaging Designed by Samantha Hartill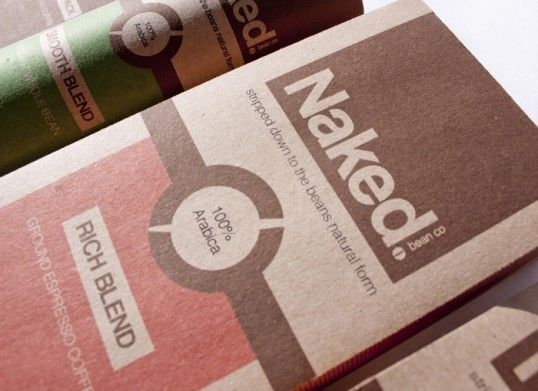 Coffee beans go through a rigorous process to be 'stripped down to their natural form.' Therefore, by the end stage of the process – the bean is 'Naked.' This is the reason behind the name, theme and strap line of this coffee brand.
Student Work Coffee Packaging Designed by Mara Rodríguez & Beatrice Menis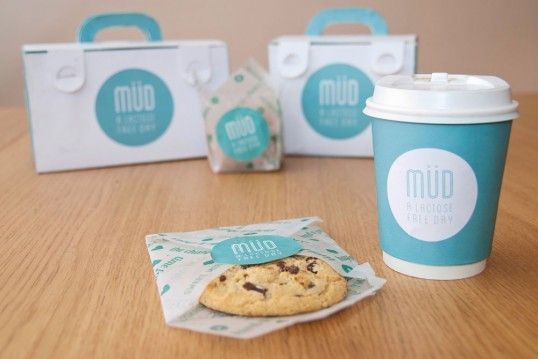 he aim of this project was to design a packaging for take away, focusing on lactose intolerance. At Müd they offer cupcakes, donuts, cookies and loaf cakes that you can combine with coffee, tea or hot chocolate, and everything is without lactose! They offer two different types of packaging, one for the combination of coffee and cookie/loaf cake and a bigger one for coffee and muffin/donut. Everything comes with two different kinds of stickers, both applied on the sides of the package.
Sources:
http://recipes.howstuffworks.com/coffee-facts.htm
http://jayce-o.blogspot.com/2012/08/40-awesome-coffee-packaging-designs.html
https://www.swedbrand-group.com/wp-content/uploads/2016/10/iuimmqkt5zybgxsr3dpn.jpg
323
454
Vanessa Mueller
https://www.swedbrand-group.com/wp-content/uploads/2016/07/swedbrand-group-logo-small.png
Vanessa Mueller
2016-08-30 07:43:18
2016-11-03 07:16:58
AWESOME COFFEE PACKAGING DESIGNS INSPIRATION