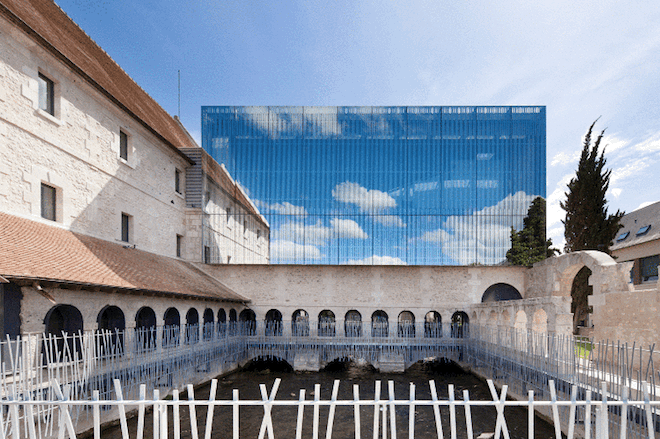 In recent months there has been a lot of debate over whether architects should redesign prisons. The discussion hit a peak when earlier this year the American Institute of Architects ruled that its members should not refuse to design the controversial structures. Compared to prison architecture and its ethics, the task of envisioning prison conversions seems like a positive one. According to many people, turning hubs of incarceration and execution into productive new spaces could be indeed rewarding and intriguing. While the U.S. are still debating about it, with many interesting projects underway, take a look at how other prisons around the world, especially in Europe, have been transformed in the last few years.
Het Arresthuis (Judgment House) – Roermond, the Netherlands
This 19th-century Dutch prison was transformed into a boutique hotel by the Van der Valk hotels group and local firm Engelman Architecten several years ago. The 150 cells became 40 rooms and suites (which come with names like The Jailer and The Lawyer), with the original prison hallway serving as a glam, mod lounge.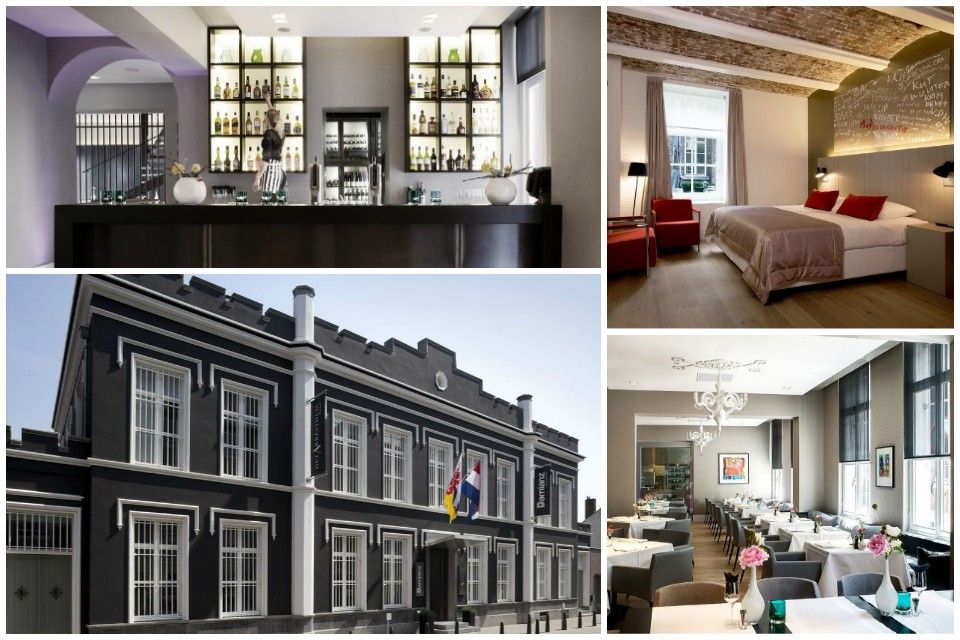 Louviers Music School – Louviers, France
Originally a convent, this 17th-century building also served as a prison at one point before being converted into a music school in 1990. More recently, French studio Opus 5 gave the complex a glassy, two-level extension, which features a concert hall on the top floor and a music library on the bottom level.
Palencia Civic Center – Palencia, Spain
In the hands of Madrid-based practice Exit Architects and architect Eduardo Delgado Orusco, a former brick prison building has turned into a polished civic and cultural center. The four-winged complex now houses an auditorium, multi-purpose venues, and classrooms.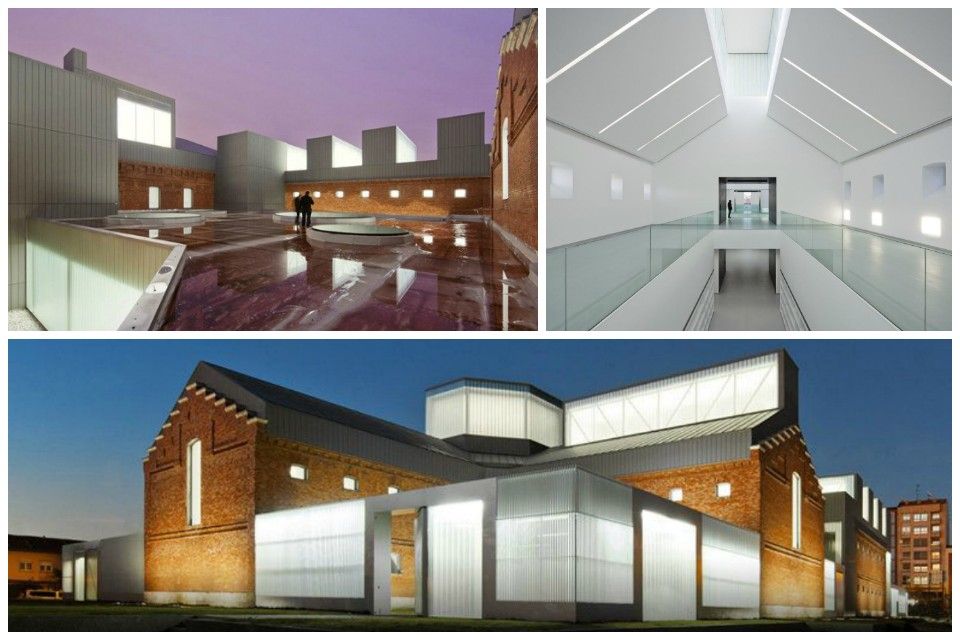 Jury Café – Melbourne, Australia
Melbourne's historic Pentridge Prison is in the process of being rehabilitated into a shopping and residential complex. One building within those prison walls has recently been converted into a 5,000-square-foot cafe, aptly named Jury Cafe, by Aussie firm Biasol: Design Studio. The austere concrete structure is now adorned with light plywood furniture and hanging lights.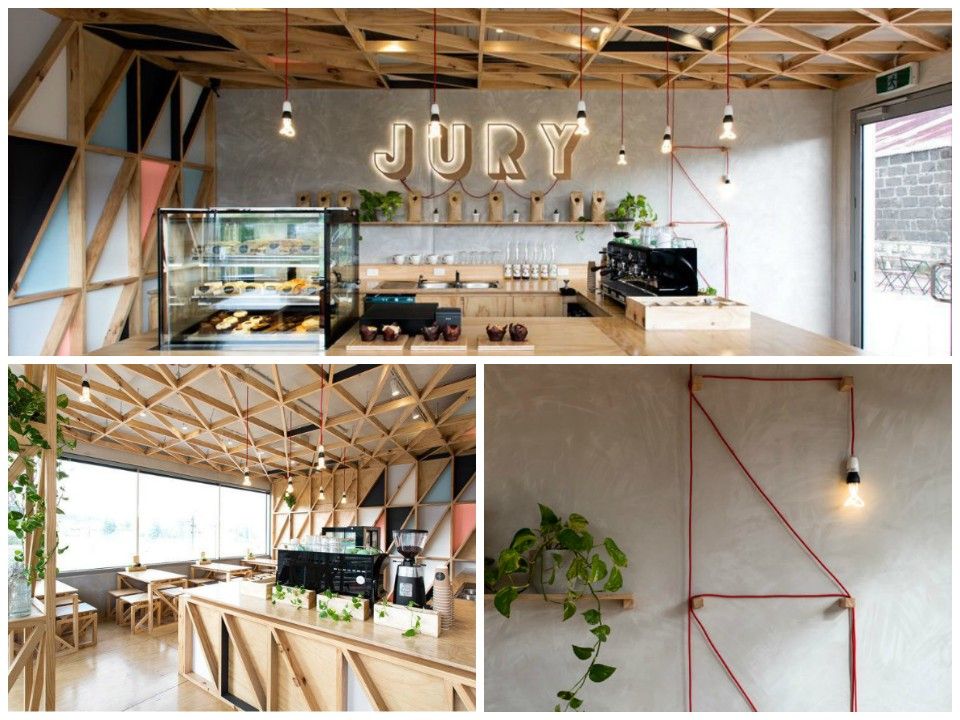 Caffè Letterario – Florence, Italy
Caffè Letterario is located within the former prison of Le Murate, Florence. It was closed down years ago and later redesigned by the famous Italian architect Renzo Piano. The area is a great example of new Italian architecture and definitely worth a visit. The café is located in the middle of a big courtyard surrounded by trees, the perfect place for grabbing a cup of coffee or enjoying some of the many cultural events that the place offers on warm summer nights.
Alcatraz Hotel – Kaiserslautern, Germany
A hotel in Germany is offering a 'captivating' stay by locking up their guests in old prison cells. The Alcatraz hotel in Kaiserslautern was once a fully functioning prison, which has now been transformed into a modern guesthouse with a twist. The hotel's 56 rooms offer a night behind bars, complete with stripy prison pajamas to provide customers with a full experience. It took 18 months to complete the transformation from prison to hotel, which features cells, comfort rooms and suits, as well as a restaurant and meeting room.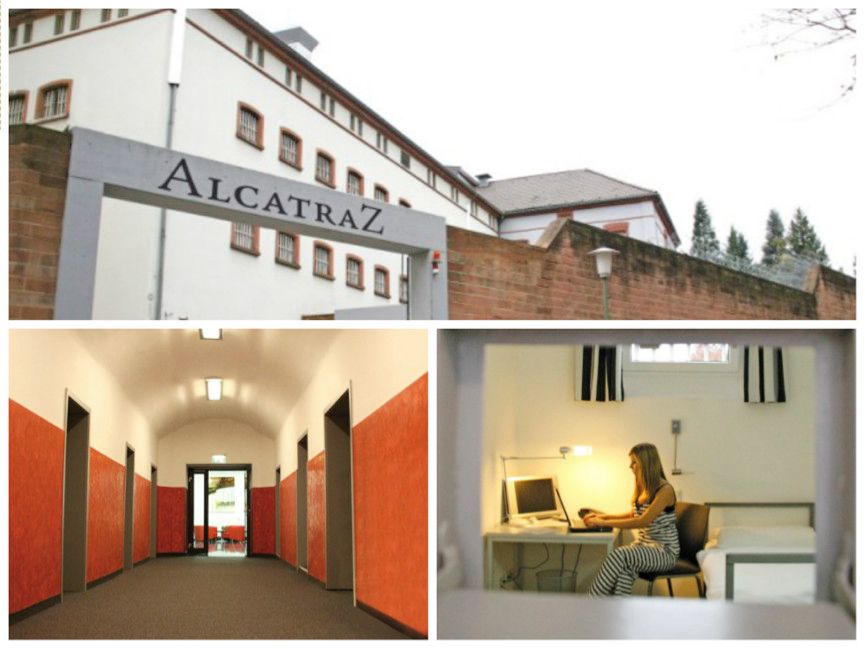 https://www.swedbrand-group.com/wp-content/uploads/2016/10/Prison1.gif
439
660
Alessandra Ruggeri
https://www.swedbrand-group.com/wp-content/uploads/2016/07/swedbrand-group-logo-small.png
Alessandra Ruggeri
2016-09-02 03:10:27
2016-10-07 02:33:09
HOW CAN FORMER PRISONS FIND A BEAUTIFUL NEW LIFE?