Zara commissioned Lavernia Cienfuegos, a Spanish design company based in Valencia, to create Zara Baby Boy and Girl fragrances for children between 1–3 years of age. The concept in mind was to come up with a simple and attractive packaging that spoke with a child's visual language but that also could fit in with a new vintage look.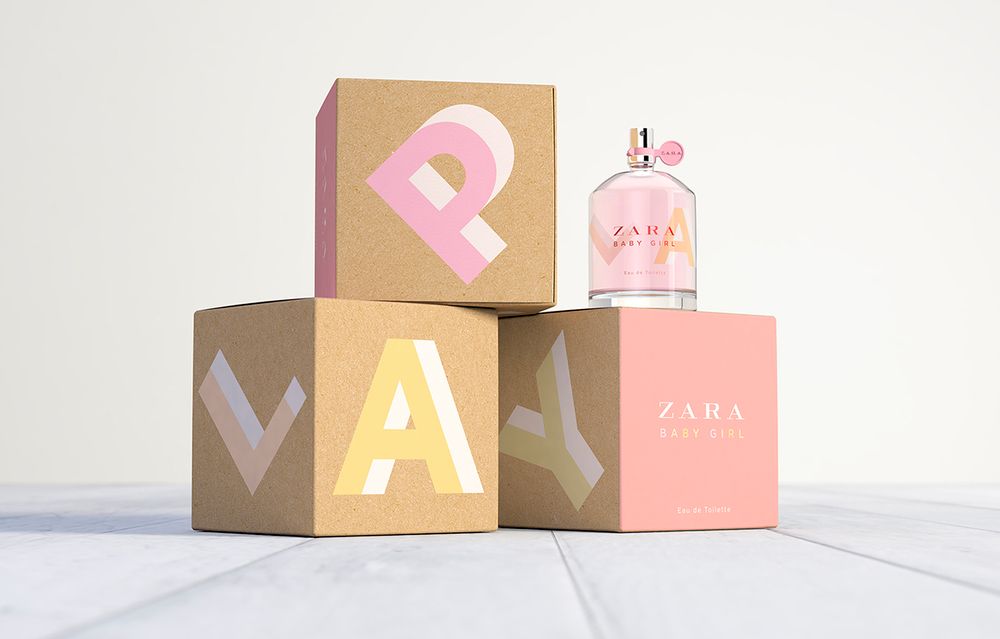 In order to achieve this, they created the well-known and classic playing blocks, which made perfect sense with the packaging, as reading letters and numbers is both playful and a classic learning toy for children.
The design combines craft paper with bold letters in soft baby blue and pink colors, which conveys a sense of vintage nostalgia and everlasting style.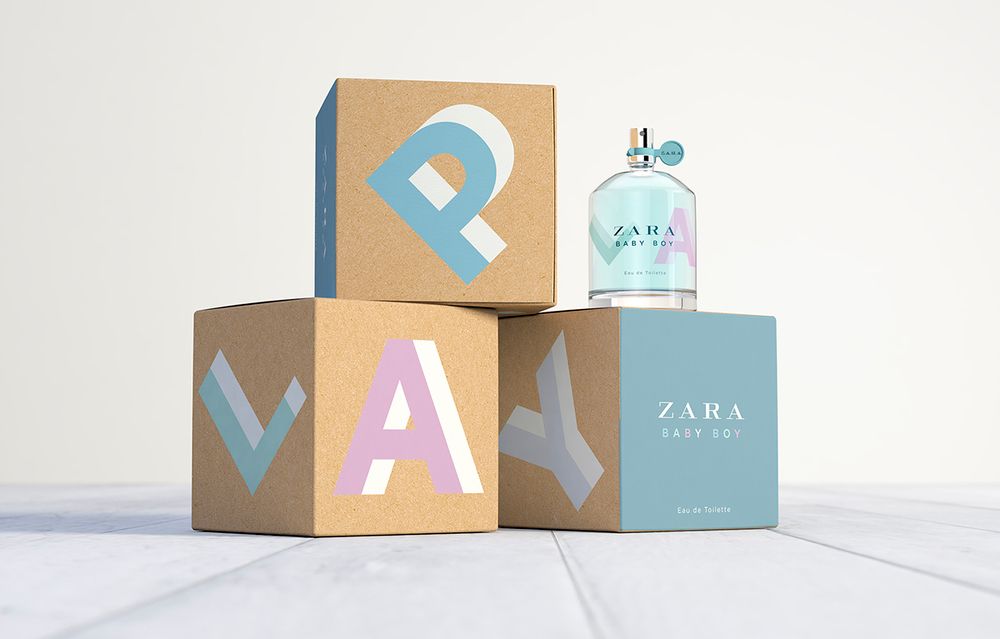 "We used the panels of the cube packaging to spell out 'PLAY' when lined up together in uncomplicated but lively typography to work in any Zara store across the world. Another requirement of the brief was to take into account a practical solution to displaying the product at the point of sale, something that doesn't require over-commitment by the store staff to set-up. By the very nature of the game, the building blocks allow for a perfect solution to this as they can be disorganised and arranged casually and playfully." – Lavernia Cienfuegos.
Sources:
http://www.lavernia-cienfuegos.com/work/zara-play http://www.thedieline.com/blog/2014/11/20/zara-play
https://www.swedbrand-group.com/wp-content/uploads/2016/10/ZARA_PLAY_01.jpg
1000
1000
Alessandra Ruggeri
https://www.swedbrand-group.com/wp-content/uploads/2016/07/swedbrand-group-logo-small.png
Alessandra Ruggeri
2016-10-04 07:36:55
2016-10-07 01:55:14
ZARA PLAY PACKAGING