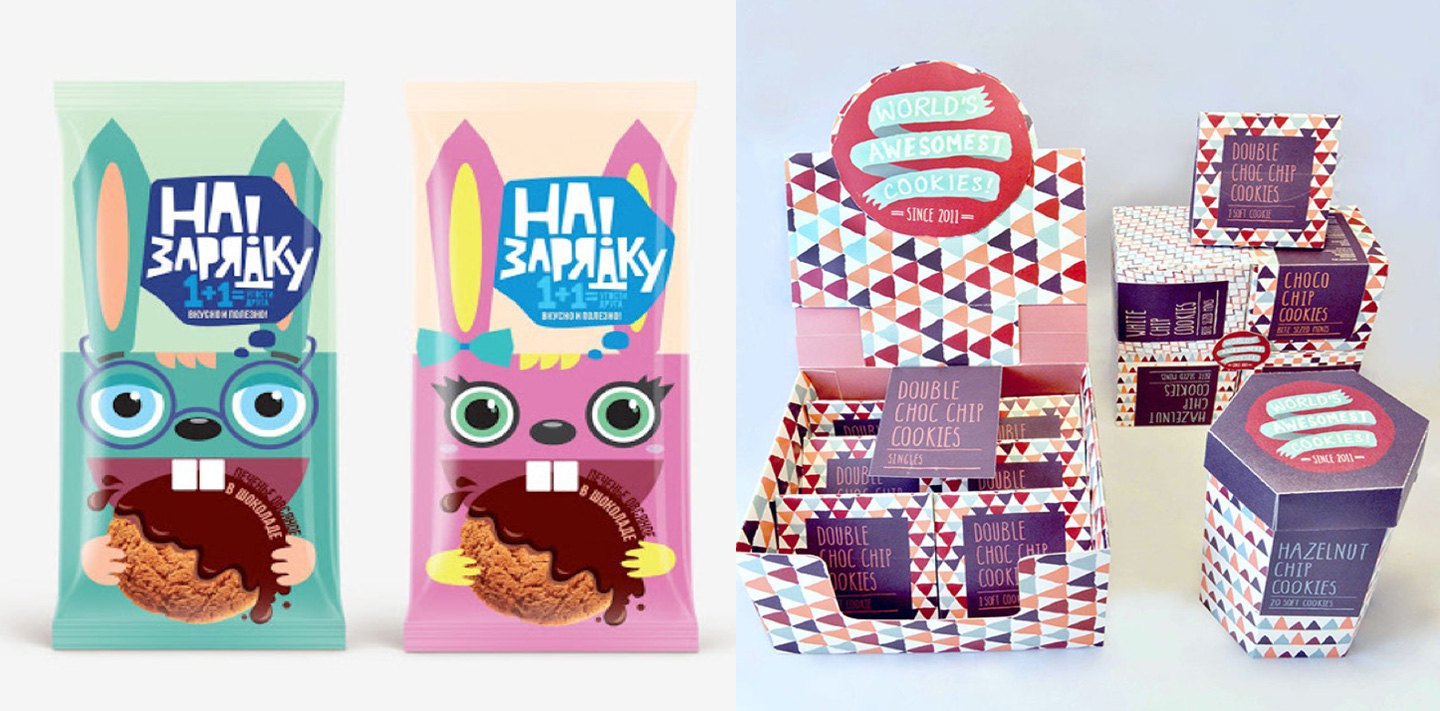 15 Delicious Cookie Packaging Designs
What's the secret behind baked goods, besides being oh-so delicious? It's very simple: pretty presentation. Food gifts are always a favorite, and a beautiful packaging makes them fun and even more yummy. You don't have to be a master baker to invent a thoughtful food gift. If the packaging is creative, who will even notice if the cookies aren't homemade!?
And since Christmas is not far away, maybe you could find here some inspiration for your gifts! The irresistible recipes that accompany each one speak for themselves. So, what are you waiting for? Take a look at these creative ways to wrap and package cookies and get inspired!
1. Thelma's Treats Packaging designed by Estilo Escandinavo, Spain
2. Printable Cookie Gift Bag designed by Spoon Fork Bacon, United States
3. Paper Envelopes designed by Wedding Style, Germany
4. Cookies for Kids designed by An Palahniuk and Alexandra Petrov for Novosibirsk Bread, Russia
5. Cravory Cookies (Concept) designed by Bex Brands Designers, United States
6. Nom-Noms Cookies designed by Elsie How, United States
7. Candy Bags Decoration Packaging designed by Baking Time, China
8. Fairy Tales Cookies designed by Andersen-net, Japan
9. Awesome Cookies designed by Behance, United States
10. Printable Cookie Monster Bags designed by Oh Happy Day, United States
11. Wood Cookie Bow designed by Scout Mob, United States
12. Fortnum & Mason's Chocolate Coated Biscuits designed by Together Design, England
13. Creative Pineapple Cookies designed by Honolulu Cookie Company, United States
14. Uncommon Queen City Cookies designed by Lisa Ballard, United States
15. Cookie Break (Student project) designed by 3D Modelling, Russia
Source:
Read more Swedbrand blog posts at swedbrand-group.com/blog, or visit our website at swedbrand-group.com.