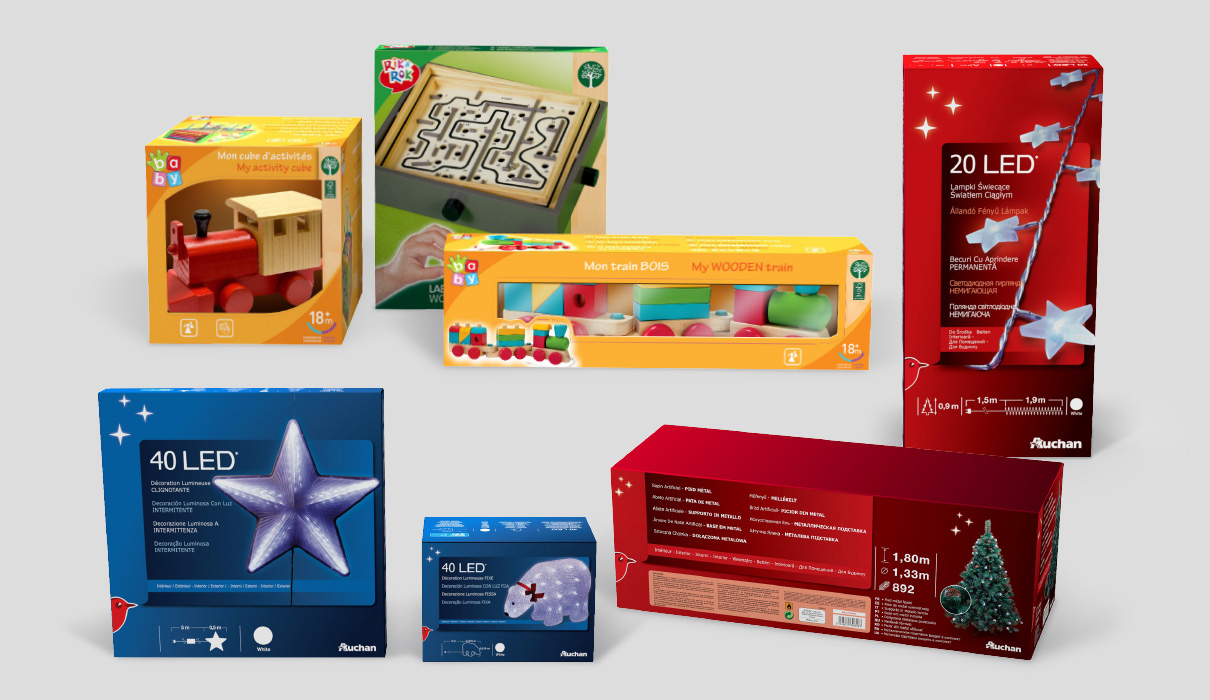 Auchan – School, Christmas & Toy Packaging
The Challenge
We believe that the big projects bring the real challenges – something we truly experienced when Auchan asked for our help.
Auchan is the 10th largest food retailer in the world, so we knew that a project handed by Auchan would bring some real, fun challenges.
In this case, we were asked to design a wide range of private label packaging that followed Auchan's brand guidelines, and internal approval process. These were not new tasks for us to handle. Rather, it was just a new quantity that needed to be considered – 170 different packages, to be more precise. This meant 170 different designs and specifications, as well as content featured in 9 languages – where our multilingual team could assist proofreading later in the process.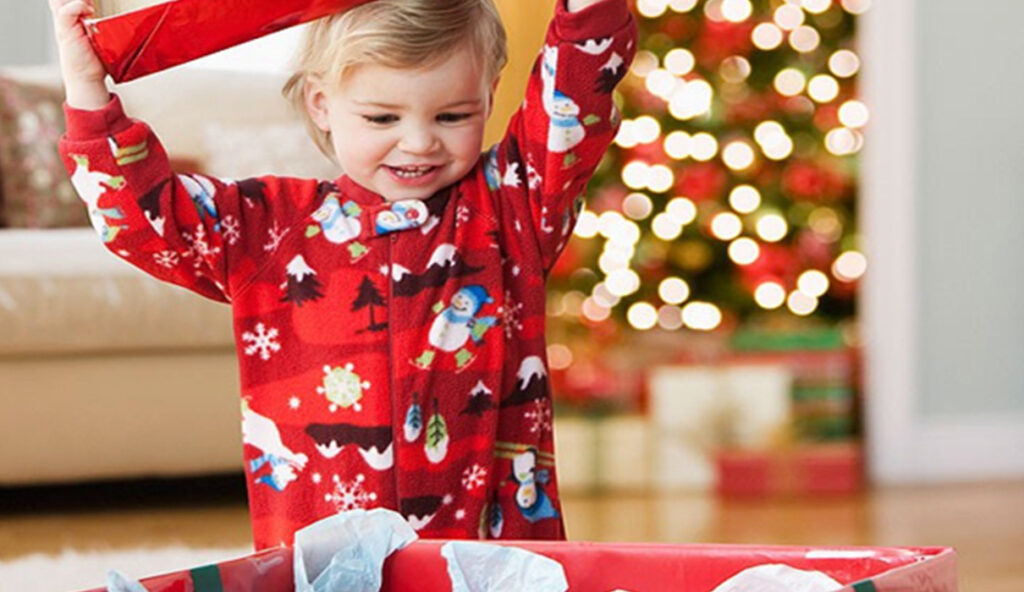 The Process
Since the size of the project was a considerable factor, our primary focus was to make the process as efficient and secured as possible.
For instance, we appointed a designated contact person throughout the process, and had clear categorization of the packaging types. Our internal design team sat up weekly schedules with the client for file approvals and meetings, this kept up a continuous communication and the project on schedule.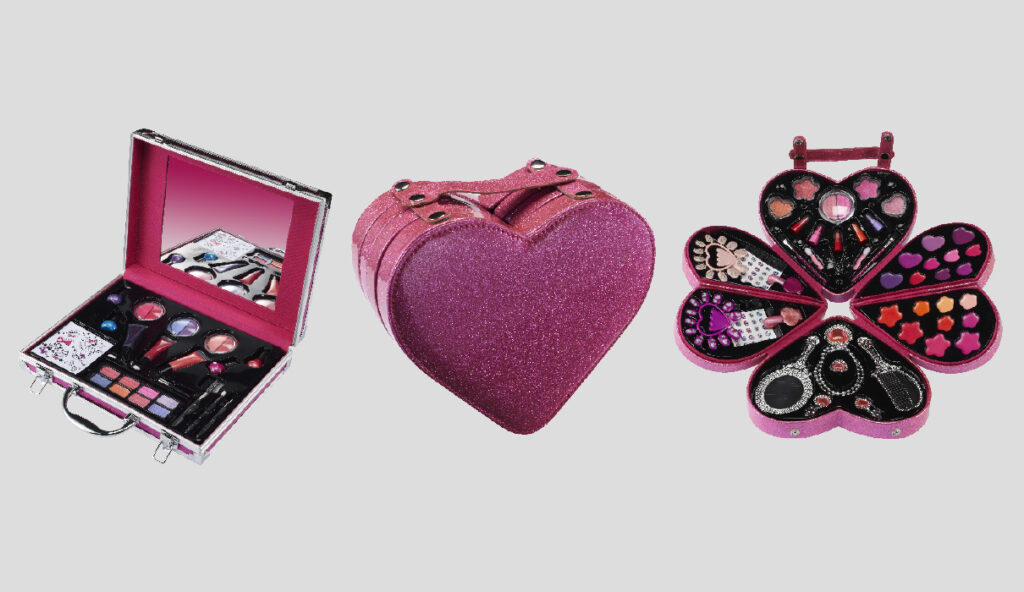 The Result
To conclude, packaging to 96 Back to School Products, 48 Christmas Decorations, and 26 Toys were designed on time and on budget.
This, and our projects with Auchan since, has definitely succeeded so well because of well-built communication, trust, and a structured process from both parts.
So yes, the big projects do bring the big challenges. And we love being challenged.