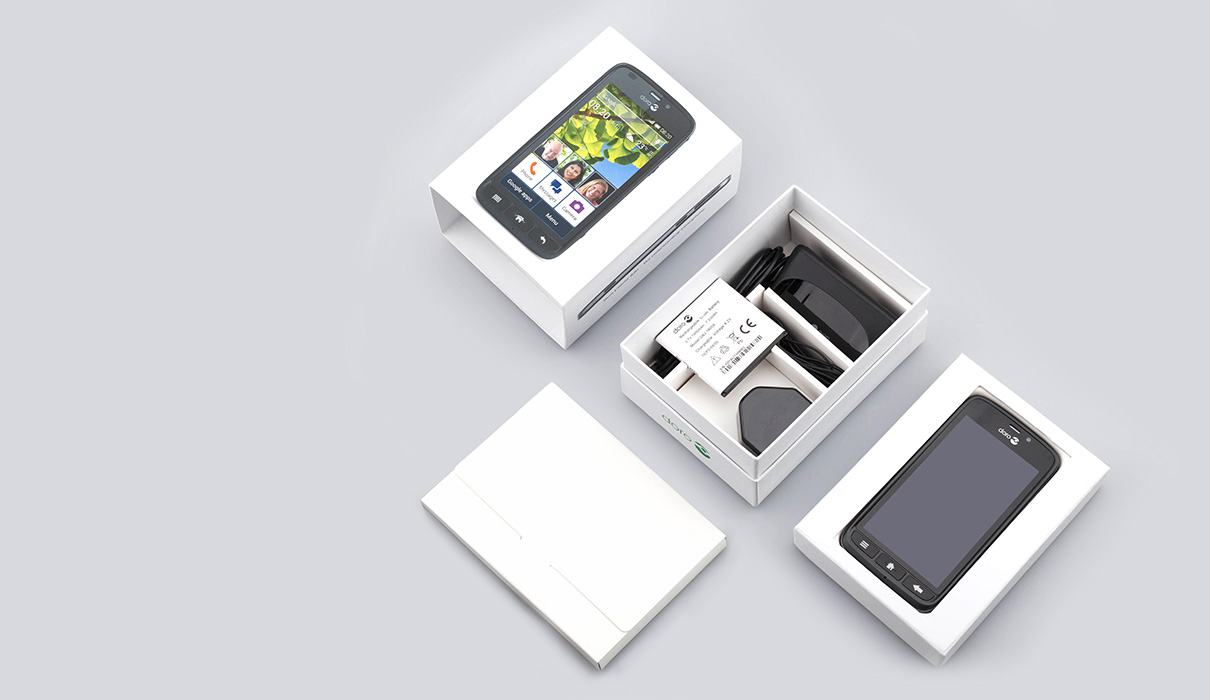 Doro Liberto® 820 Smartphone Packaging
The Challenge
Once you've bought your new phone, you just want to get it in your hands.
Only one thing keeps you from it – the box. This shouldn't be much of a barrier; yet sometimes it really is. Instead of getting more excited about your new phone, you get frustrated. You basically need to rip it apart, use some kind of tool, or excessive violence to get your phone. And if you can't open this simple box – how brilliant can this phone even be?
Avoiding this kind of experience, was what we had in mind for the packaging of the Doro Liberto® 820 – a smartphone developed by Doro for their senior target group. Doro were looking for a premium opening-experience that was designed with a new generation of seniors in mind.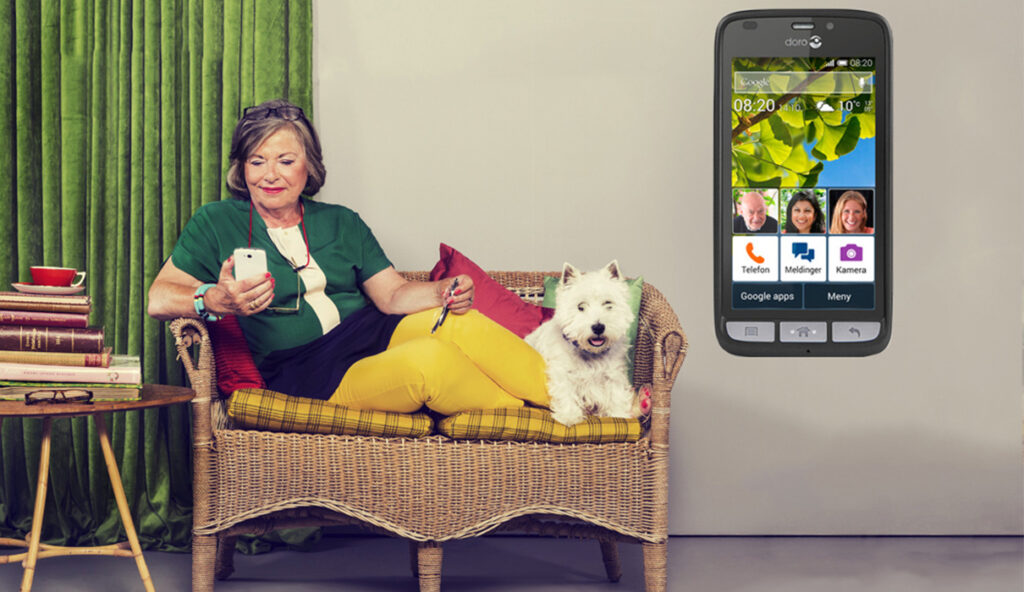 The Process
Simplicity and quality was our focus during our smartphone unpacking research.
We found what to improve, but more importantly, what to avoid – since most solutions are made with a young target group in mind. Attention was given to every detail of the opening process.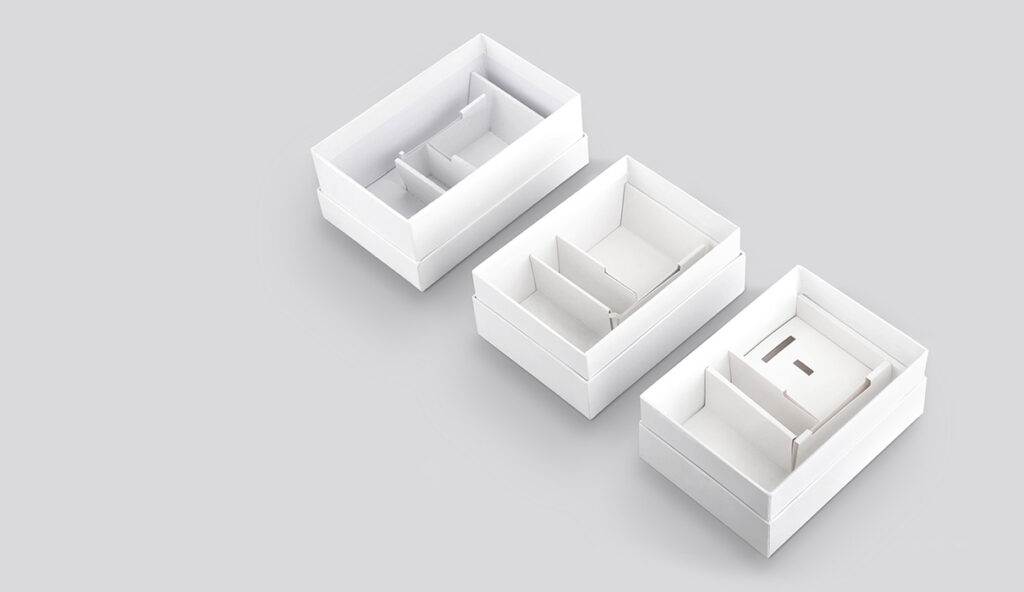 The Result
In October, the Doro Liberto® 820 was launched in 7 markets, in 7 different languages.
It is sold in our frustration-free, rigid gift box with eco paper pulp tray and revealing levels, uncovering all elements in the order they are needed. We do know it is the inside that counts; we just want you to get off to a good start.