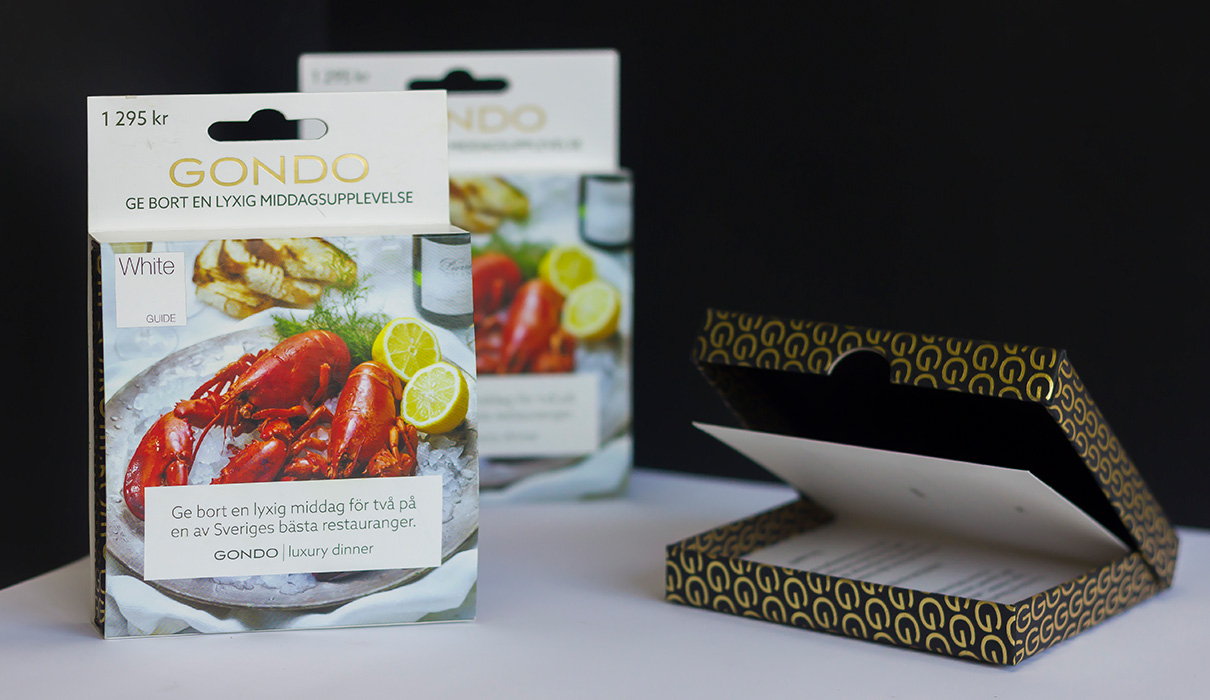 Gondo Gifts Experience Packaging
The Challenge
Swedbrand has been collaborating with Gondo Gifts since May 2016, when we first met them during one of our business trips in Sweden. They already had an idea in mind for their packaging, but we helped them with some improvements they had envisioned. They were looking for something different from the laminations that many companies use: they wanted an extremely good quality material that both felt and looked great. The box that they had in mind should have given its clients the feeling of a wrapped gift.
Besides this, we needed to come up with ideas on how to place the gift card inside the box and how to close it nicely. There were also size limitations on how big the box could be, since it was required to fit their retail stands. The depth of the box couldn't indeed be more than 1cm.
We started working hard on this project in order to meet their expectations. They really liked our approach and therefore decided to collaborate with us.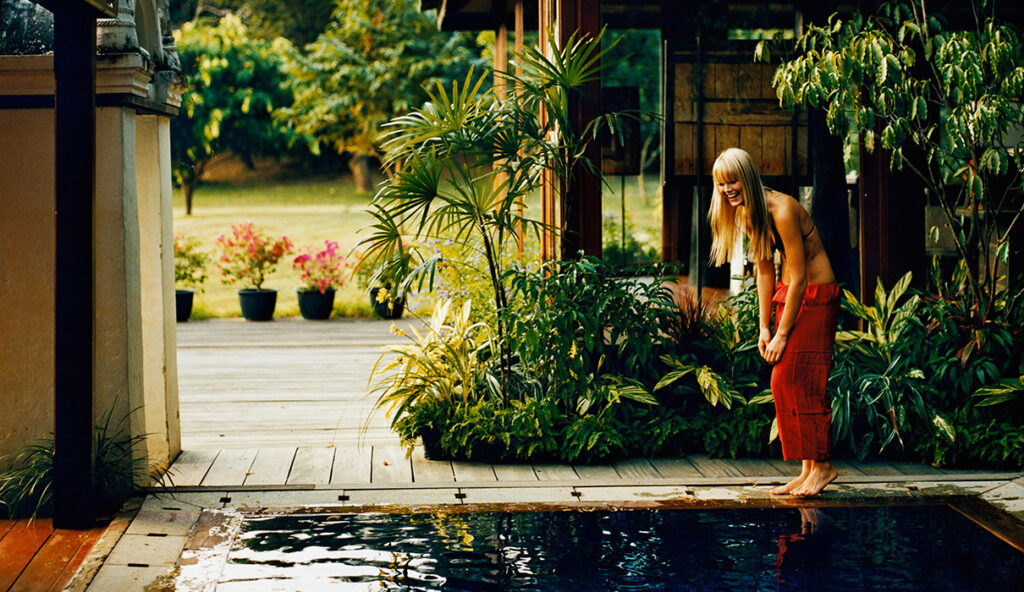 The Process
In order to meet their goals, we introduced Gondo Gifts to a special kind of paper with an embossed pattern. We also decided to opt for a hot foil stamping (100% gold) on top of it, making it look like gift-wrapping paper. The paper now had the exclusive look and feel that Gondo Gifts was asking for. Together, we also decided to change the design of the box, from a foldable box into a rigid one, in order to make it look more like a gift. In addition to this, we suggested them that the best way to place the gift card inside the box was attaching an insert to make the card slide and therefore easier for the client to extract.
A cut out was then made on the bottom of the box for scanning the code and a paper sleeve was used to close the box nicely.
The boxes also needed to fit in a certain space in the shops where they would have been distributed, so we managed to make the box rigid but still keep it within its size limitations.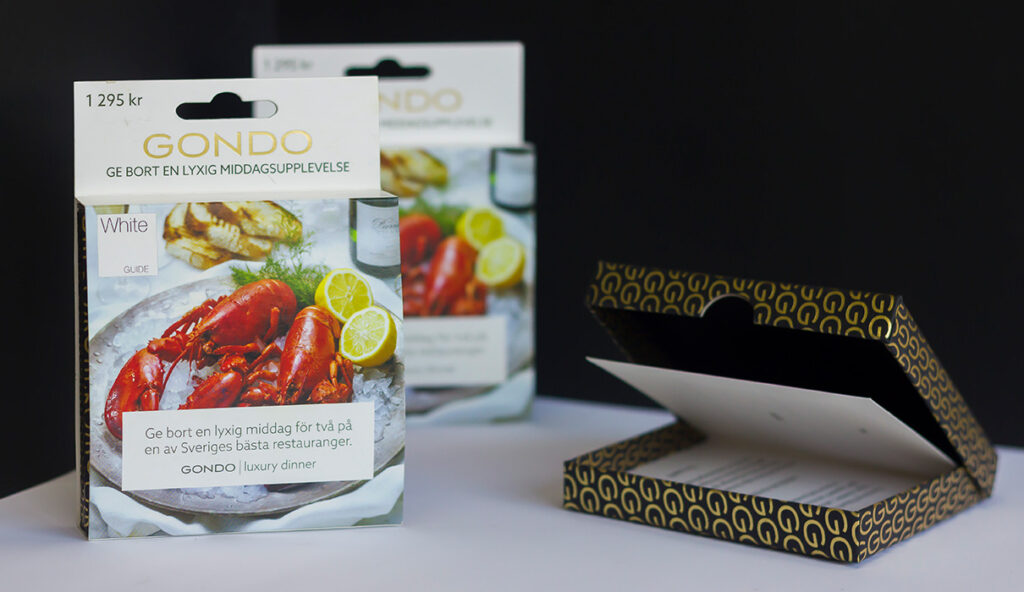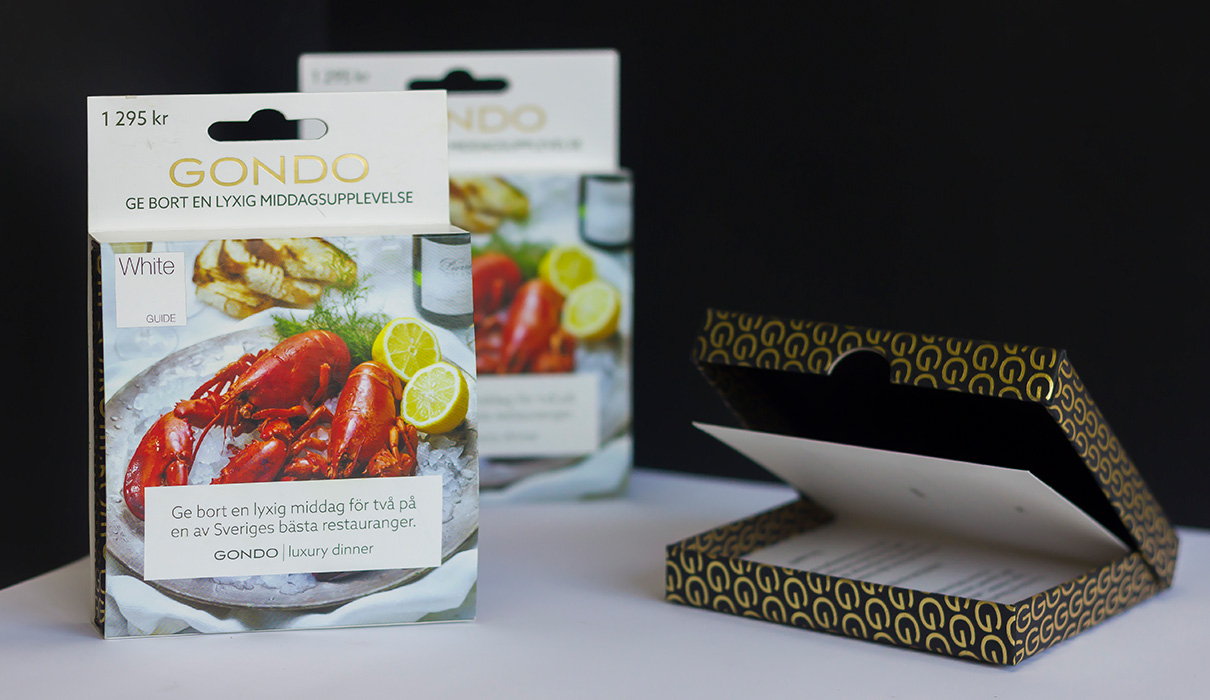 The Result
The Gondo Gift Box project has turned out to be a great and extremely successful collaboration and we are proud to say that we are helping the Swedish company build their brand providing them with an exclusive packaging solution.
Gondo Gifts just launched their new gift box and so far the feedback has been very positive.
We are really looking forward to developing further packaging for them and we will definitely keep investing in this collaboration, as the brand grows stronger.