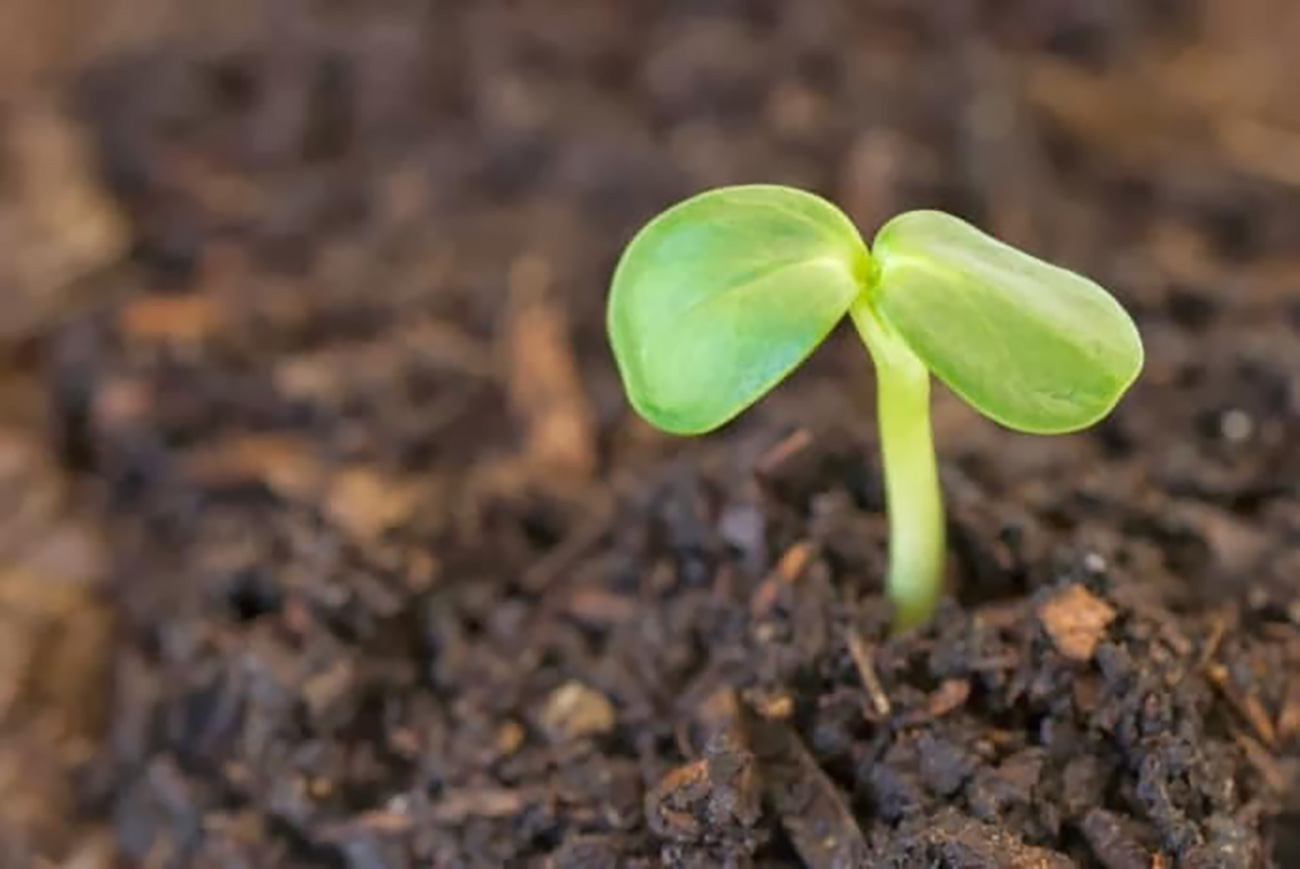 Is Plantable Packaging the Answer to Zero-Waste Question?
Packaging waste question started raising few years ago aiming to eliminate packaging in order to stop the millions of tonnes of packaging waste going to landfill or making its way into our rivers and oceans.
And of course the industry answered the question with few solutions like downsizing and light-weighing its packaging range, while another sector developed and established a high-tech recycling platform, partially decreasing the need for zero-waste packaging. Others turned to the 'bring your own packaging' concept, which is good in theory but does not work well in practice since in general consumers don't have an interest in refilling other than just buy a refill pack.
In other words, zero-waste concept needed another, even more creative, solution. The answer to the problem was found soon by developing new compostable materials for packaging. We already wrote about compostability in our previous article, and this time we would like to introduce you to another solution which is similar, but with additional properties – plantable packaging. By "plantable packaging" we don't mean the packaging for plants and flowers that can be planted and slowly turns into compost. We are talking about whatever packaged product, which incorporates seeds and allow the packaging to be buried in the soil and disintegrate while flowers or herbs are flourishing.
In other words zero-waste can be obtained when whatever product has seeds embedded in its packaging material, which then can be planted after the product is consumed, ending up with flowers or plants and zero packaging waste.
To prove that it is possible to create a packaging with embedded seeds in it, we prepared a list of selected packaging ideas that are available on the market.
We start with Pangea Organics, which apparently was the very first company introducing a plantable packaging.
Pangea's Ecocentric Packaging: "Coming from the earth and going back to it".
Pangea's moulded fibre box for Ecocentric body/skin-care products is the first of its kind. Pangea Organics collaborated with Seeds of Change, the largest US producer of organic seeds, and UFP Technologies to create the first ever, 100% compostable and plantable product packaging. It is manufactured with zero waste and created from 100% post-consumer paper board, without glues and dies.
After the product has been used, the consumer soaks the fibre box for one minute in water and plants it about 1" deep in soil, resulting in medicinal herbs, found in Pangea products, springing up.
Bloom Everlasting Chocolate by Connor Davey.
Connor Davey created chocolate packaging that can be planted after use, giving the packaging a new life and leaving no waste. The packaging designer came up with a range of different flavor chocolates packaged in a biodegradable seed infused card. The mint chocolate pack when planted grows mint, the orange chocolate grows an orange plant, the rose infused chocolate grows roses and the chili chocolate grows a chili plant.
The packaging also contains clear instructions on how to plant the seeds, making sure consumers can take full advantage of their biodegradable packaging.
Live Food Bar Packaging by Amelia Roblin.
Amelia Roblin, a digital designer from Toronto, Canada, created a plantable packaging for Live Food Bar in Toronto, a raw gourmet restaurant that caters to vegans and vegetarians.
Designed specifically to hold takeout veggie wraps, the paper for the adjustable sleeve is sourced from Botanical Paperworks of Manitoba and it consists of recycled paper material and embedded seeds of basil, parsley and oregano. The graphics are printed with environmentally friendly soy or vegetable-based ink.
Sustainable Tea Packaging by Daniel Stankus.
This prototype is for a 100% compostable tea packaging, made entirely from biodegradable materials, including a moulded fibre paperboard embedded with medicinal herb seeds.
The outer retail carton is made with a minimum of 85% post-consumer waste, conserving trees while also saving energy and reducing greenhouse gas emissions. When the inner packaging is planted in about one foot of soil, the seeds embedded in the paperboard will germinate and new herbs can be grown and harvested.
Plantable Holiday Gift Wrapping by Eden's Paper.
Eden's Paper is a line of 100% plantable wrapping paper embedded with seeds that grow vegetables, fruits, herbs and flowers. The brand is currently offering the paper in nine varieties: Sunflowers, English Wildflowers, Onions, Carrots, Tomatoes, Beetroot, Bell Peppers, Gem Lettuce and Broccoli.
The material functions just like traditional wrapping paper and is made from recycled and biodegradable tissue paper that can be planted in the ground and watered, eventually sprouting the specific vegetable.
Life Box by Paul Stamets.
Mycologist and mycomimicry advocate Paul Stamets has created the Life Box, which is nothing more – nor less – than a cardboard box containing some 100 various tree seeds. It can be made to virtually any dimension, does not increase the cost of shipping, and the tree seed mix has been approved by the Department of Agriculture for planting in every state in the continental United States (not Hawaii), and Canada.
A Perfume Organic Packaging by Amanda Walker.
A Perfume Organic is created by designer/perfumer Amanda Walker, an innovator of creative formulas and ecological packaging. Perfume boxes are embedded with flower seeds and can be planted. All packaging is minimal, recyclable and all marketing materials are printed on recycled paper with vegetable inks.
Zero Waste Plantable Packaging by Ben Huttly.
Overwhelmed by the wasteful nature at his local market, Ben Huttly, a Visual Communication student at the Arts University College at Bournemouth (UK), took matters into his own hands and came up with an inspired zero-waste packaging system for fruits and vegetables. Not only is Huttly's design delightfully modern and minimal, but it is also biodegradable and can even be planted!
Biodegradable Coffee Cups Embedded With Seeds by Reduce. Reuse. Grow.
A creative company in California called Reduce. Reuse. Grow has designed a coffee cup that can be planted and grown! The cups, which are currently part of a Kickstarter Campaign, will have seeds embedded in their walls based on their locations. Participating stores will encourage people to plant the cups themselves or to return them to be planted by the company.
Sources: