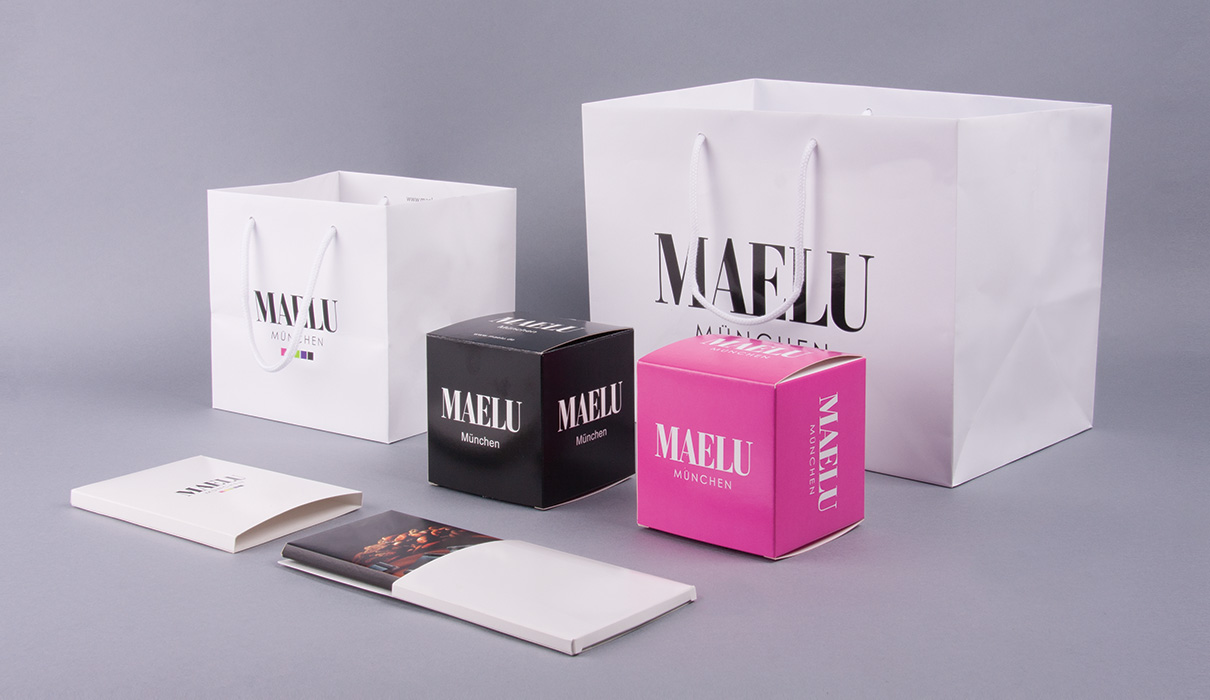 Maelu Chocolate & Dessert Packaging
The Challenge
It is universally known that however full you are, there's always room for dessert. The appealing colors and creative decorations of creamy pastries and fruit cakes are definitely hard to resist, even after a big meal.
Because of their incredible popularity, competition is very fierce in the dessert segment, which makes it even more important for brands to attract attention with an eye-catching product appearance.
Maelu an award winning confectionery in the heart of Munich, known for its traditional cakes, éclairs and pralines, is fully-aware of the importance of packaging as a competitive advantage and asked us to create a new range of packaging for them. The company was looking for something that could reflect its sophisticated and innovative dessert creations while at the same time maintain brand consistency across their line.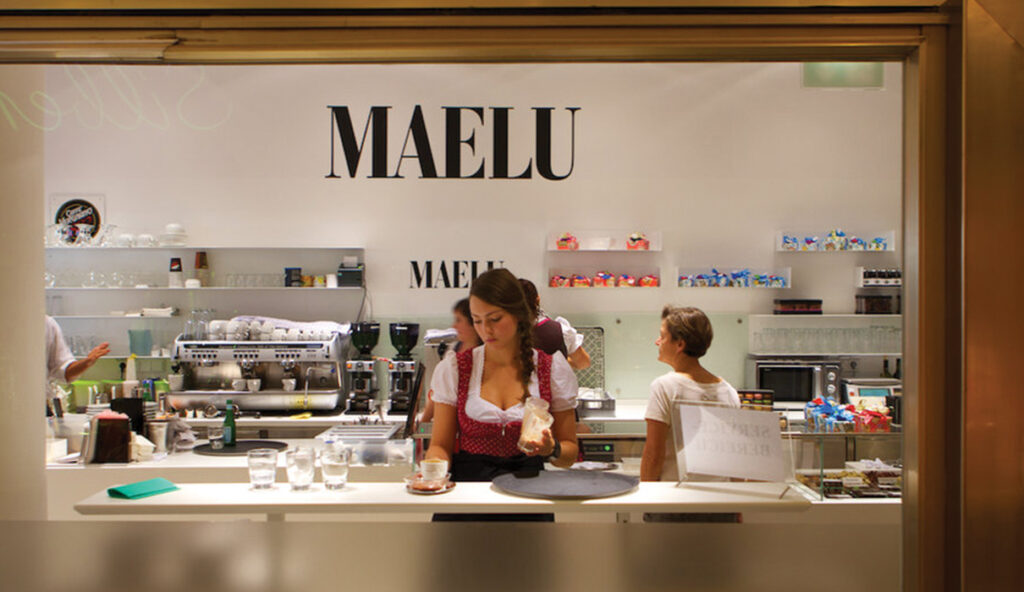 The Process
Together with Maelu, our design team looked at the bigger picture. While keeping in mind Maelu's existing and desired brand perception of "Pure Luxury", we needed to design a food-graded and resistant packaging structure to protect the delicate creations inside.
At the same time, the packaging had to accentuate and complement the product line rather than just making it portable solution.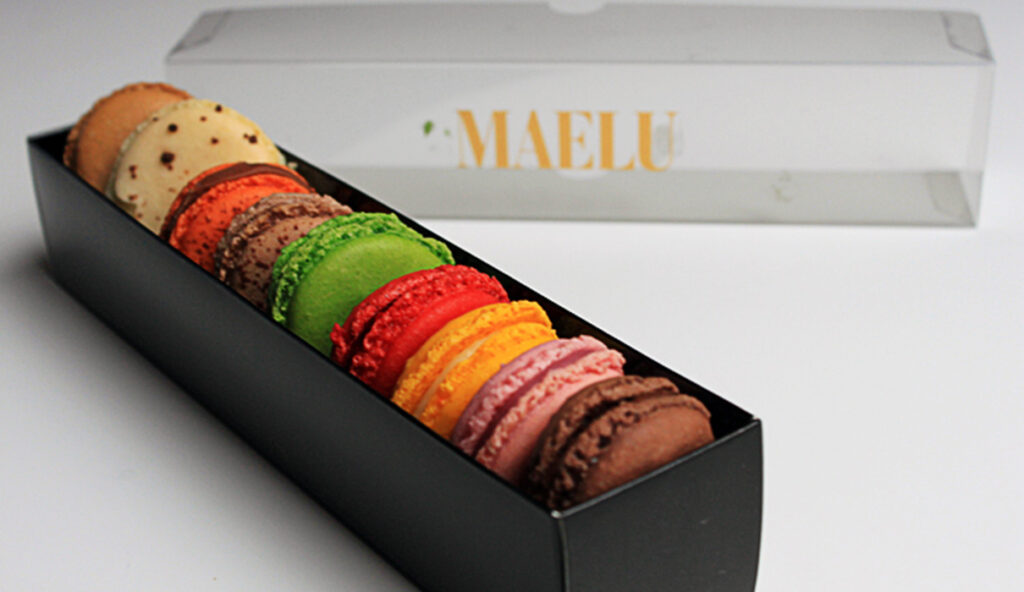 The Result
The result is a colorful set of paper bags and boxes of different shapes and colors. The structural and graphic design of the packaging ended up reflecting the excellence and the quality of Maelu's desserts so well that the company decided to use it as an interior design inspiration for its flagship store.
We transformed Maelu's packaging into their brand signature, helping them not only grow but establish the Maelu brand in a highly competitive industry.