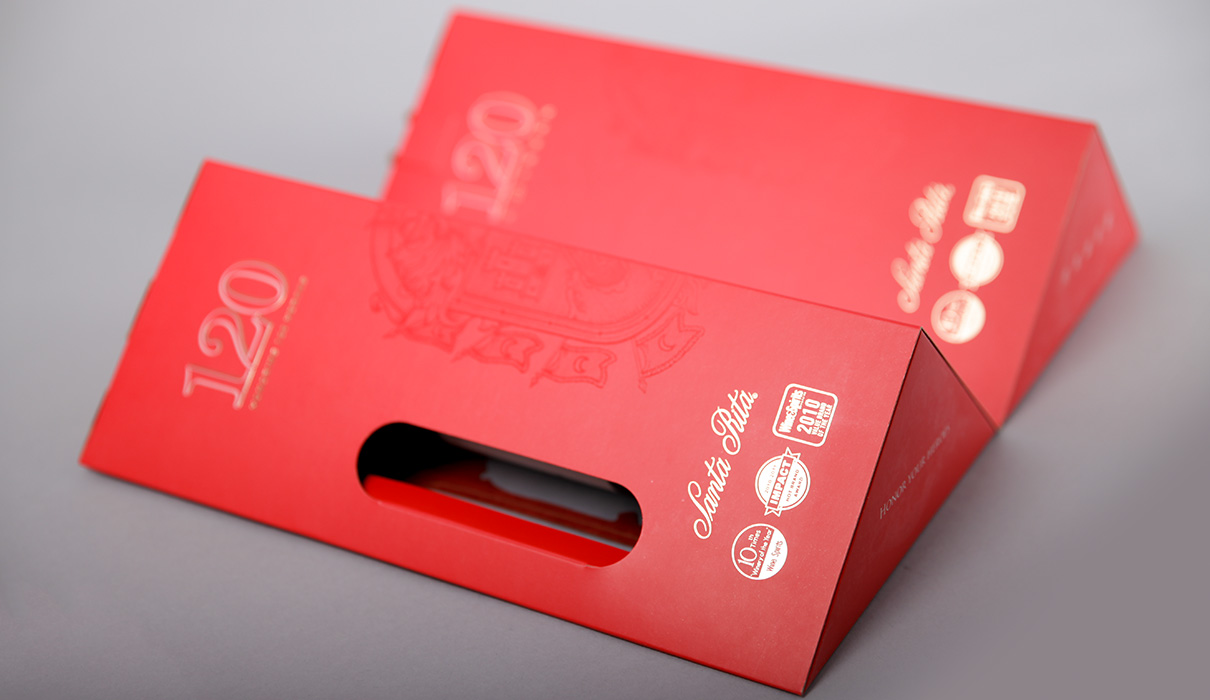 Santa Rita 120 Wine Gift Packaging
The Challenge
A bottle of wine is a classic hostess gift. In fact, 60% of wine packages are bought as gifts.
One of Chile's largest wine groups, Santa Rita had this in mind when they contacted us to collaborate on thier gift packaging.
Together with their national distributor, ASC Fine Wines, Santa Rita approached us with the challenge of creating an upgraded premium twin pack for their "120" line. Of course it goes without saying that the packaging needed to get the glass bottles safely to their destination but other considerations were attractiveness and unique design and ease of carrying. Finally, the bottles in thier carrier should be ready to be gifted.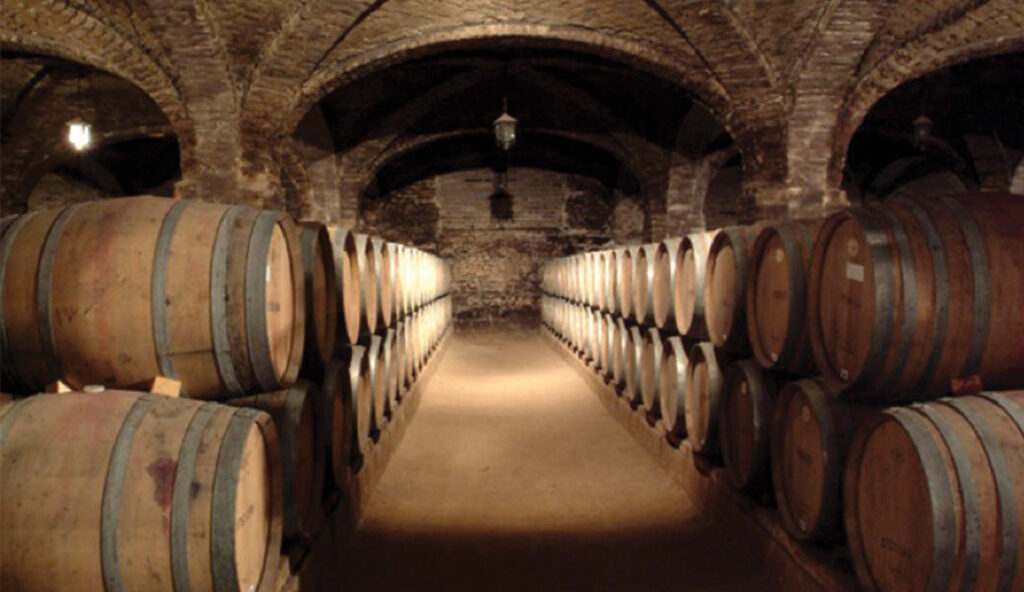 The Process
The focus was to find a solution that is easy to carry, attractive and ready to be gifted.
To reduce the amount of material used and save on storage space and trasportation costs, our design team through outside the traditional box. The ingenious design folds the usual rectangular package into 2 triangles each containing one bottle. Following the easy geometric rule when these 2 triangles are put together they form a square of a smaller area than if the bottles would have been side by side.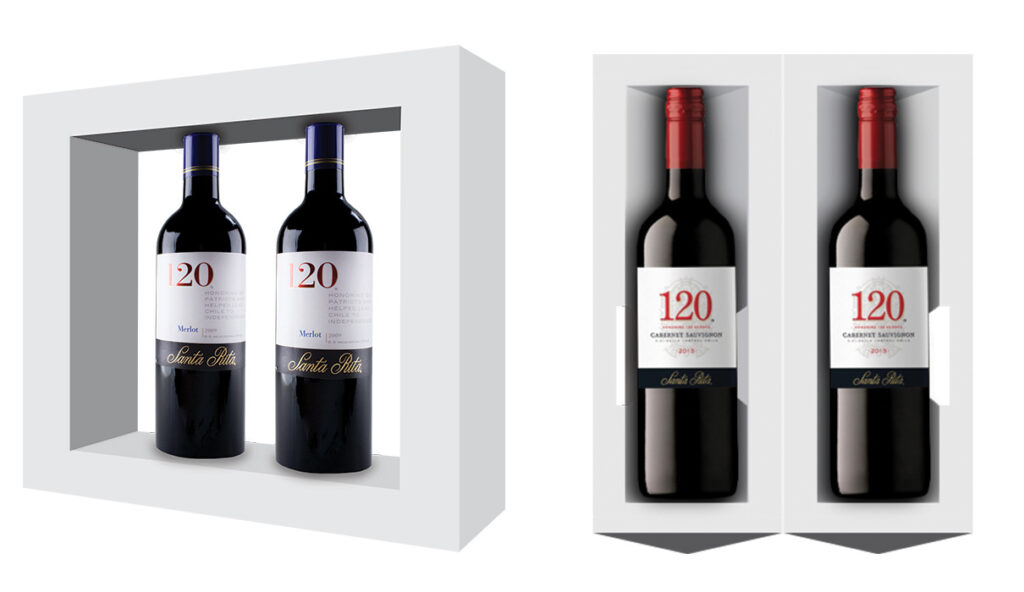 The Result
The unique, two wine bottle package is easy to carry thanks to its vertical handles.
Due to its modifiable folding, the strong construction offers several possibilities on how to proudly present and display the Santa Rita bottles. As for the graphic design, the colors red and gold were chosen to represent China's national colors. Further, the outline of Santa Rita's Royal Crest was cut out of the packaging to make it stand out from the bottle's label.